ETHYLENE OXIDE|CAS 75-21-8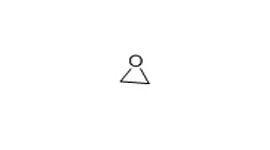 Product Information
Product Name: ETHYLENE OXIDE
Molecular Weight: 44.05
Synonyms: DIMETHYLENE OXIDE; ETHYLENE OXIDE; Epoxyethane; 1,2-EPOXYETHANE; OXIRANE; 1,2-Epoxyaethan; Aethylenoxid; ai3-26263;
Appearance: Colourless gas
Assay: 99.9%
Flash Point: 1.3614 (4°C)
Refractive Index:1.403
Vapour Pressure: 1260 mmHg at 25°C
Implementation of quality standards: GB / T13098-2006
Quality Indicators
| | |
| --- | --- |
| Project | Quality Indicators |
| Ethylene oxide mass fraction,% | ≥99.9 |
| Total aldehyde (acetaldehyde meter) mass fraction,% | ≤0.01 |
| Water mass fraction,% | ≤0.01 |
| Acid (acetic acid) mass fraction,% | ≤0.002 |
| The mass fraction of carbon dioxide,% | ≤0.001 |
| Chroma / Hazen units (platinum - cobalt color number) | ≤5 |
Ethylene Oxide, CAS 75-21-8, is the simplest cyclic ether, belonging to heterocyclic compounds. It is soluble in alcohol and ether, and can be miscible with water in any ratio.
Ethylene Oxide, CAS 75-21-8, can sterilize bacteria, mould and fungus and leave no corrosion and odor, thus, it is applied to disinfect material that cannot withstand high temperature. It is also widely used in the disinfection of medical supplies. Besides, Ethylene oxide, CAS 75-21-8, is not only used in the manufacture of ethylene glycol (polyester fiber manufactured material), synthetic detergents, nonionic surfactants, antifreeze agents, emulsifiers and diethylene glycol products, but also for the production of plasticizers, lubricants, rubber and plastics. Ethylene oxide, CAS 75-21-8, enjoys application in dyeing, electronics, pharmaceuticals, agricultural chemicals, textiles, paper, automobiles, oil exploration and refining, etc.
Ethylene Oxide, CAS 75-21-8, is flammable, toxic and irritating, therefore, it should be stored in cool and ventilated warehouse, separably placed with acids, alkalis, alcohols and edible chemicals. Keep away from fire and heat and avoid direct sunlight. Operators are suggested to wear self absorption filter respirators, antistatic clothing and rubber gloves.
Factory Show