Antiscorching agent CTP (PVI) (powder) | CAS17796-82-6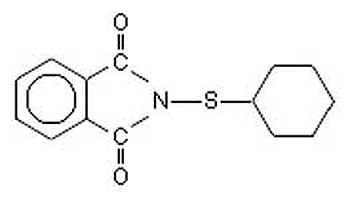 CAS NO.: 17796-82-6
EINECS No.: 241-774-1
Molecular Formula: C14H15O2SN
Send Enquiry Now !
Product Information
Product Name: Antiscorching agent CTP (PVI) (powder)
Molecular Weight: 261.3
Synonyms: N-(cyclohexylthio)Phthalimide; Treatment CTP with Oil will depress dust efficiently
Appearance: powder
Package: paper/plastic laminated bag, of 20 or 25 kg net
Empirical Formula:C14H15O2SN
Physical Form: White to off white Crystalline Powder
Application of antiscorching agent CTP (PVI)
It is a high effective pre-vulcanization inhibitor. It's applied in NR、SBR、BR、IIR、CR、EPM、EPDM、NBR with cure system consisting of sulfur and Thiazole but mainly Sulphenamide Accelerator. Even a small addition of this products to rubber compounds(0.1-0.3 phr.) increase their processing safety and that enables to speed up some of the technological operations during the preparation of rubber goods. Its use saves raw materials and power. The product can also improve the storage stability of the rubber materials and keep them from natural vulcanization during storage. Meanwhile, it has reclaimaion function for rubber materials that have been borne at high temperature or dangerous for scorching.
Packaging and Storage of antiscorching agent CTP (PVI)
Packed in paper/plastic laminated bag, of 20 or 25 kg net .The products should be stored and transported on pallets in dry and covered places and vehicles. Storage life in undamaged original packaging is 2 year under the observation of storage conditions.
Technical parameters
| | |
| --- | --- |
| Active Substance(CTP) | ≤97% |
| Weight Loss | ≤0.30% |
| Ash Content | ≥0.10% |
| Toluene Insolubles | ≥0.5% |
| Melting Point | 90-94℃ |
Factory Show